Bakersfield's adopted son Paul Chesne returns for show at Ethel's
By MATT MUNOZ For The Californian
Facebook
Twitter
Email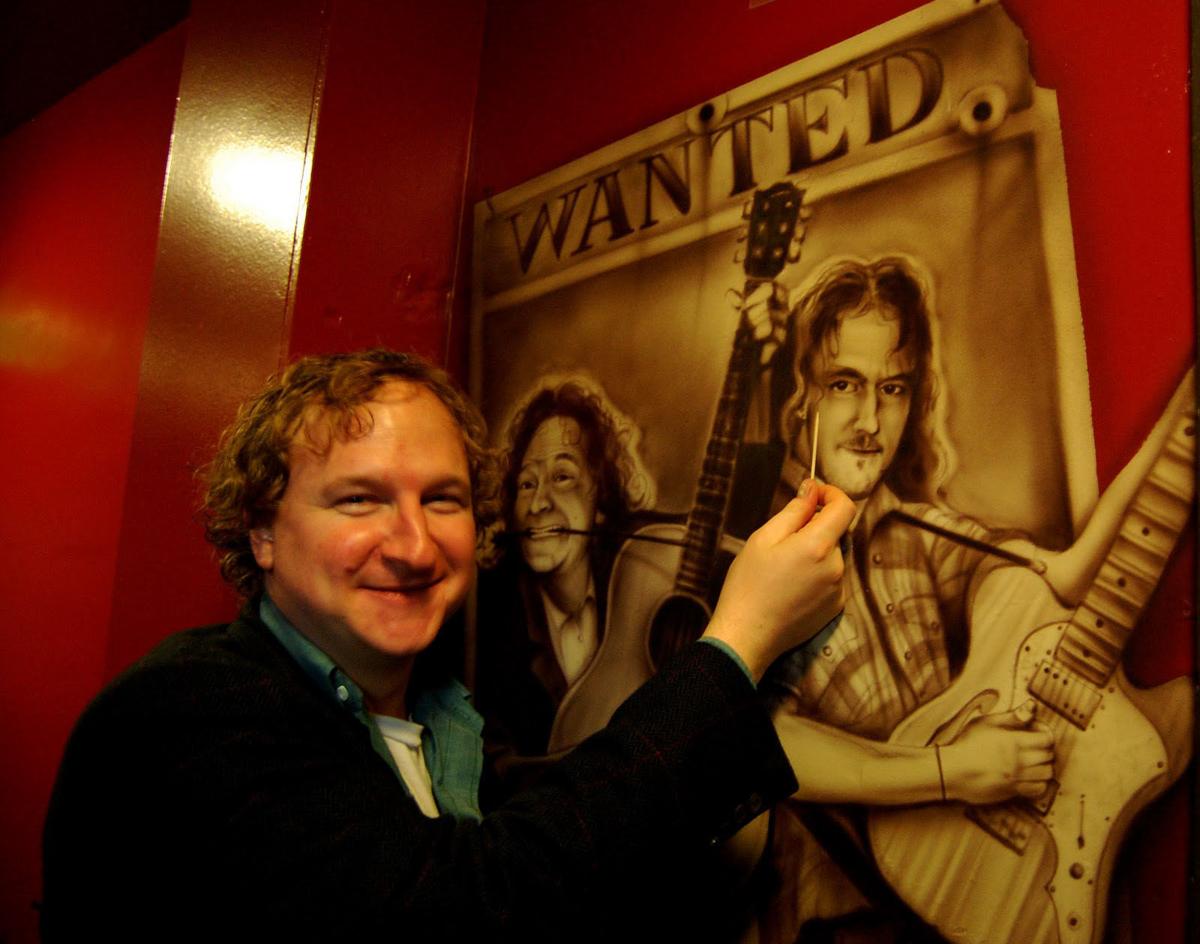 SoCal country rocker Paul Chesne will make a rare Bakersfield appearance with his band on Sunday at Ethel's Old Corral.
Photo courtesy of Paul Chesne
I can still recall the first time I caught Los Angeles blues-rock country storytelling misfit Paul Chesne live at Fishlips in downtown some years back.
It was a late Saturday night and the club was alive at a cheap $5 admission. Walking in, I looked over to the stage, the band was blazing, as Chesne laid on his back on the dance floor strumming away, grinning ear to ear. He'd eventually make his way back to the stage to keep the show going and the shots flowing after a few minutes, but not without some help from the crowd, some of whom would eventually join him in a similar buzzed-out dance collision.
Since that evening, I, along with most of the Fishlips mix of regulars and local musicians, could always count on a rowdy good time from Chesne and his band, who came to town regularly. Bakersfield being a sweet spot for a one-off weekend or in-transit gig stops, Chesne built a loyal fan base that adopted him like a local son. So much so, he even had his own mural on the club's wall airbrushed by renowned local artist Craig Fraser.
This Sunday, Chesne and his band will be making a rare appearance back in Bakersfield for an afternoon day fade at Ethel's Old Corral, just like old times.
"Some of my greatest memories of those Fishlips shows are the people of Bakersfield. I made friends with people that are still friends to this day," said Chesne from his home in Venice Beach. "Bakersfield is close enough in the wrong direction from our Saturday gig. We're still doing our thing. You know what to expect."
While the mere mention of Chesne's name may recall mostly random crazy nights at Fishlips to the locals who remember, he's deserving of much more credit. From his years taking the stage in the famed Kibitz Room at Canter's Deli in Hollywood playing alongside a range of local and global fame-level artists, to hitting the road with a posse of tireless dive barnstormers, he remains one of SoCal music's most humble underground figures — and one of its best kept secrets.
"The Kibitz Room was a collective place, where the web was kind of created playing with Willie Chambers (of The Chambers Brothers). Doing the tour life and being over 40, sleeping on couches, driving 200 miles a night, that's not really that sexy right now. But playing at Pappy + Harriet's with Elon Musk coming in for a few hours is pretty fun."
And with six releases under his belt, Chesne's never been short on songs, or a sense of humor for that matter.
"It's a horror scene that goes back and forth." said Chesne of life in L.A. "We do full-on cover shows in Hollywood, then I'll do somebody's backyard and do all originals. We can play anything from Roger Miller to Hank Williams, to 50 to 80 songs that we wrote."
Take a closer look at his studio collaborators, you'll also find he spares no expense when it comes to talent. Starting with his longtime guitar-slinging partner Eric "Dutch" Suoninen, his extensive list of collaborators is a who's who of heavies including Dave Roe (Johnny Cash, Louvin Brothers), Mitch Marine (Smash Mouth), Kenny Vaughan (Marty Stuart, Lana Del Rey, Ray LaMontagne), Keith Gattis (Kenny Chesney), Skip Edwards (Keith Richards, Norah Jones, Lucinda Williams), The Webb Sisters (Leonard Cohen) and Elvis Perkins.
Fun fact: Musicians Roe, Marine, Gattis and Edwards all share a common bond with singer Dwight Yoakam, who played to a sold-out crowd at the Fox last week.
"Every member of Dwight's band has shuffled in and out of my band over the years. He's kind of the Mount Rushmore of the L.A. country scene even though he's from Kentucky."
Along with guitarist Souinen, joining Chesne on Sunday will be drummer Travis Popichak and bassist Lelah Simon. The band will be selling merch, and don't forget to drop something nice in the tip jar.
"I haven't offended them enough that they don't wanna not play with me anymore."
Paul Chesne, 1 to 5 p.m. Sunday, Ethel's Old Corral, 4310 Alfred Harrell Highway. Free. 873-7613 or visit
paulchesne.com
.